Environmental Technology (Water, Air & Waste Treatment)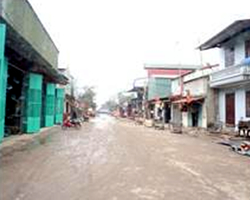 Chiyoda Group has been contributing to global environmental preservation for many years. In the field of water treatment, for example, Chiyoda has been engaged in the design and construction of industrial water treatment facilities, handling the wastewater from oil refineries, petrochemical plants , LNG plants and various industrial facilities in the various countries, using specialized technologies and a next-generation water recycling system, such as Biofiner®, a aerobic fixed-bed biological treatment system, the CPI Oil Separator, the i Water™ system, the Reverse Osmosis Water and etc.
Chiyoda U-tech is ready to meet the needs of our customers in relation to environmental preservation , by solving the problems, by making the business planning and by supporting the business development, taking advantage of the technologies and experiences accumulated by Chiyoda Group, not only for wastewater treatment but also the prevention of air pollution and waste treatment and recycling.
As an example of consultation in the environmental area, Chiyoda U-tech have been engaged in consultation to support Fukuoka Prefecture's initiative, which promotes the local environment-related companies to expand their business to Asia. It Includes wastewater treatment facilities and purification of contaminated water around the "Light-Industrial Villages" in Hanoi, Vietnam. Chiyoda U-tech is supporting these wide ranged environment-related companies to develop their overseas business from the both sides of technology and project management.
Chiyoda U-tech meets the environmental needs of customers with the unique consulting approach based upon the technical knowledge and experience and project management.